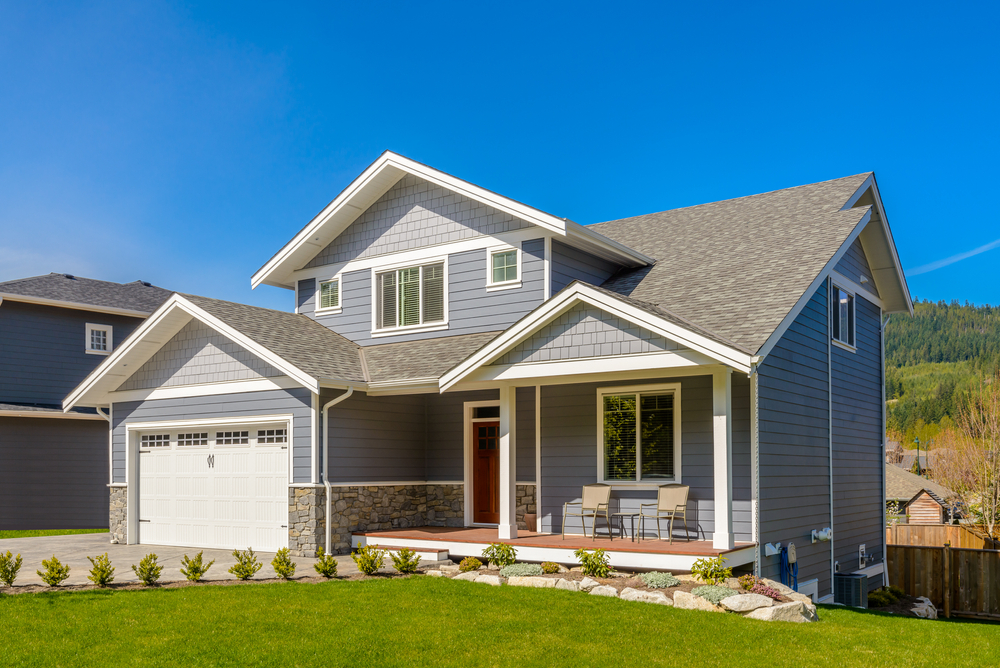 When was the last time you inspected your home's exterior? How's your paint holding up? When was the last time you had your exterior paint done? In this blog, we share the top signs that indicate the need for a new paint job. So, if you're asking yourself, "How do I know my house needs a new paint job?" this blog is for you.
Peeling or Faded Paint
One of the most significant indicators that it's time to consider a fresh paint job is when your existing paint begins to peel or fade. Peeling and faded paint takes away from your home's charm and poses a risk against your home's integrity. As paint ages, it tends to dry out and become brittle gradually, especially in areas with prolonged exposure to the sun. Additionally, with the heat and the rain, it's only a matter of time before the paint will start to fade. The undoing of your home's paint job exposes your home's bones to the elements, which can cause various issues. These issues include water damage, mold growth, rot, and more.
Damaged Exterior
Peeling and faded paint are great reasons to get a new paint job. Other signs that necessitate a new exterior makeover are signs of damage to your home's exterior. This could be anywhere from gaps in your home's paneling system to fissures in your home's caulking. Analogous to peeling or cracking paint, these spaces within your wooden boards can pave the way for mold, mildew, or dry rot growth. The same can be said with deteriorating caulking. Consistent paint maintenance across the years serves as a shield, safeguarding the wood against external elements and preemptively thwarting additional harm to your residence.
Planning to Sell Your Home
Thinking of selling your home? An updated exterior paint job can enhance the property's allure for potential buyers. Whether their preferences lean towards neutral earthy or bold tones, you can be sure to create an alluring transformation. A revitalized appearance conveys a sense of diligent care, presenting the home as well-preserved and in excellent shape.
Need the help of a painting expert to make some changes?
It's universally acknowledged that tackling an exterior house-painting endeavor can be cumbersome and time-intensive. But the benefits, such as enhanced protective measures against the elements, are worth the effort. Getting a new paint job is essential to keeping your home in good condition. Using skilled painting experts' services can streamline the entire process, making it as hassle-free as possible. Opting for an exterior paint job represents a valuable investment, effectively prolonging your home's structural soundness and visual appeal. Contact the pros at Newman Painting to get started. Connect with one of our expert painters today. Call us at (619) 780-4546 or click here for a FREE estimate!